PEACE SHADOWS

Non-violent activism in Israel/Palestine.

Since the creation of the state of Israel in 1948, confrontation between Israelis and Palestinians has brought deaths, violence and suffering. This film takes us from the roots of the conflict up to the current situation.

In the middle of the troubles, men and women from both sides, often anonymously, are hard at work, despite fatigue and discouragement, to bring about encounters, exchange and respect.

Non-violent in spirit and activists in the field, they call the policies of the Israeli government into question, reminding us of the peaceful origins of Judaism.

The "Rabbis for Human Rights" dismantle a road block intended to isolate a Palestinian village. The "Women in Black" demonstrate, the "Christian Peacemakers Team" intervene in a clash between soldiers and Arabs in Hebron or in the repression of a peaceful demonstration in Ramallah.

A solution is sought somewhere between violence and non-violence. These anonymous activists give us keys on a human scale for a future of harmonious co-habitation which they are already living.

A hope is born.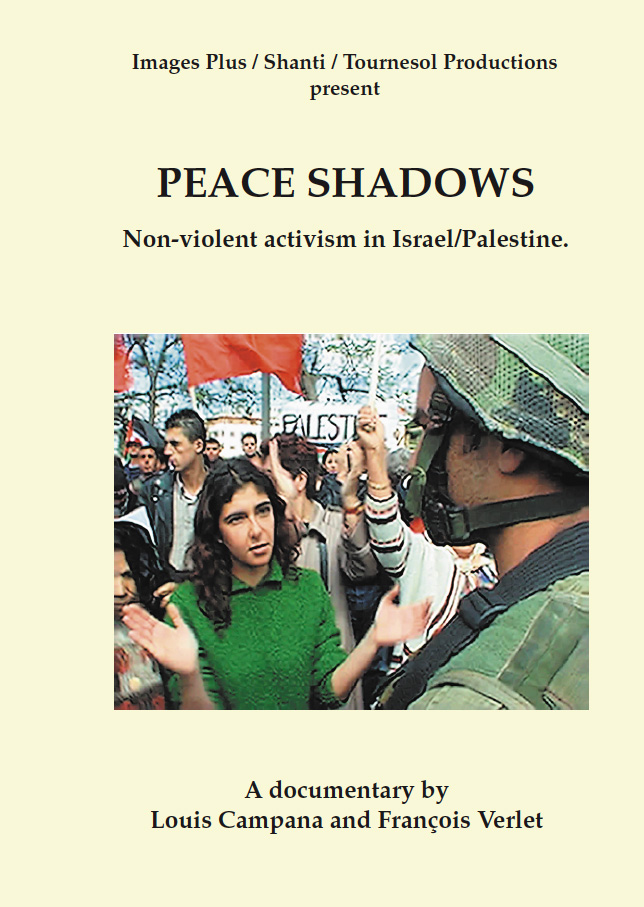 ---